Introduction to Clay, Wednesdays 6-8:30 pm, 10/24-11/28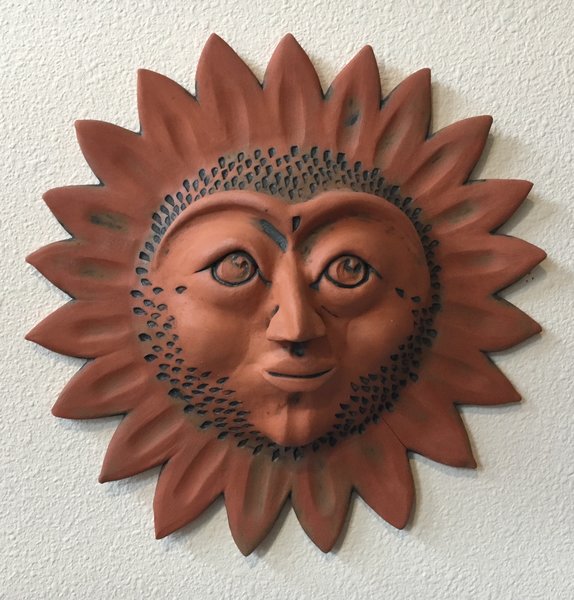 Introduction to Clay, Wednesdays 6-8:30 pm, 10/24-11/28
Join local ceramic artist, Rachel Simpson, and learn to create your own trays, serving dishes and sculptures in this 5 week class! Class sessions typically begin with a 30 minute demonstration of techniques followed by free time for students to work on their projects. Class will meet from 6 to 8:30 pm for five weeks. The last gathering will be 12/5 from 6 to 6:30 to pick up your final work. In this class, you will learn to work with slabs, drape molds and coiling methods. You will then choose the best technique for the shape you want to create. Students will create a piece of art using any of these methods. Intermediate students may work on their own projects independently if they choose as long as they are approximately the same size as the rest of the class. Material fee for clay is $30 per bag. Please bring clay tools, a small hand towel and plastic to cover your work in progress. Dress for mess and come ready to have some fun!
All levels welcome, ages 16 and up. Class minimum 4/maximum 8 students.
Week 1: demo
Week 2: demo
Week 3: student projects
Week 4: finish all wet work
Week 5: glaze
Pick up work 12/5 from 6 to 6:30

Cancellation& Refund Policy
Withdrawals and refunds – If Baker Creek Ceramics cancels a class students will receive a full refund. Students who withdraw two weeks or more prior to the first day of class will receive a full refund less a $20.00 processing fee. Students who withdraw fewer than two weeks prior to a class will not receive a refund.
Missed Classes – There are no discounts, refunds or make up sessions for missed classes.
Class Cancellation – All classes not meeting the minimum enrollment of 4 students one week prior to the start date may be cancelled. Baker Creek Ceramics will contact students in affected class and offer refunds or placement in an additional class.
Disruptive Behavior - Baker Creek has the right to remove a student from a class if the student's behavior is offensive or disruptive to the class.

Enrolled Students Only - Class instruction is for students enrolled in the class ONLY, no guests.
If you have questions about our class policies, please call us at 360-393-5458 or email us at bakercreekceramics@gmail.com prior to registering.